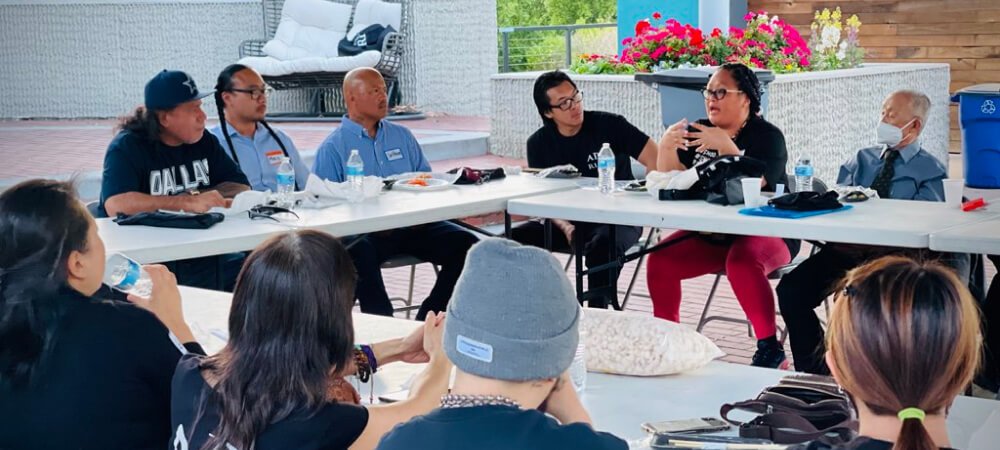 Asian Pacific Islander Reentry through Support, Inclusion, & Empowerment (API RISE)
California, focused on high-risk youth, immigrants & refugees, active and formerly gang affiliated and incarcerated communities, serving the pan-AAPI community
API RISE was founded to empower the Asian, Native Hawaiian and Pacific Islander American communities and specifically those individuals who have been impacted by the criminal justice system. We aspire to be an organization that celebrates diversity through inclusion and to build upon knowledge, resources and organizing to undo the stigma and shame that silences youth, formerly and currently incarcerated people and their loved ones.
organizational budget
$100,000 - $500,000
A full half of all API Prisoners are under 27. One-fifth of API inmates serve sentences 25 years or more– the longest of any racial group. Longer sentences means greater challenges for successful integration. Once released, there's a need for these formerly incarcerated folks to access job training and work. Getting an effective pardon campaign together requires galvanizing community support. Changing legislation and gaining support for our population means building solidarity with other communities.
Inside prisons, API prisoners have a need for parole board hearing and reentry support. And outside, there's a need to shift local and stage public policy advocacy primarily around carceral and immigration reforms. Formerly incarcerated APIs are subject to ICE holds and the threat of deportation. The primary challenges/issues facing our members are transitioning from incarceration, which includes obtaining documentation (SSN, work permit), employment and education, cultural and language barriers, housing, and transportation. Many of our undocumented members face the risk of deportation.
The growing Asian American prison population and the impact of incarceration in our communities often goes unaddressed because of the cultural shame and stigma of incarceration in our families. Humanizing these experiences, advocating for support from the general public and inviting the healing for these communities has all been made more difficult by the limited popular narratives of what API identity even is, let alone what APIs who've experienced incarceration are actually dealing with. Asian Pacific Islander Native Hawaiian Identity encompasses over 50 ethnic subgroups. These nuances are further erased when considering how "prison politics" segregate inmates by race, often lumping Asians in with a larger group of "Others" and purposely segregating Asians from Black, White and Latinx prisoners– complicating mental health concerns and creating tensions that can follow them upon re-entry to society. Formerly incarcerated API struggle with maintaining connection to a cultural identity in and out of prison.
Our current programs address these problems with a four-prong approach:  
Prison-In-Reach:

  Our membership participates in letter writing campaigns of those on the inside, parole board hearing support, research and re-entry support.  

Member/ Community Care Support:

  We support our members through weekly meetings and events where we spread the word on pardon campaigns, peer healing groups, linkage and referrals to other support systems, all as we build solidarity with other marginalized communities.  

Policy Advocacy and Social Enterprises:

  We do local and state public policy advocacy primarily around carceral and immigration reforms.

Social Enterprise:

  We are exploring viable enterprise opportunities to both create jobs for our members and revenue for the organization.